ONLINE PERSONAL TRAINING
Weight Loss • Strength Training •Wellness •Maternal
My personal online training sessions are designed for you to smash your goals ladies. They are extremely fun, powerful workouts for all fitness levels. I listen to your goals and BREAKDOWN your lifestyle to design a training program specific to you. This way we build a foundation together that will help you succeed throughout your program. My personal training program is built around functional training that promotes weight loss and builds the necessary strength to live a healthy, active lifestyle.
If you've had any trouble in the past losing weight or trying to put on muscle, I'm here to tell you your transformation and goals can be made possible. As a personal trainer who once struggled with weight, I've seen it all! Your new sexier lean body is waiting for you.
It's all about efficiency ladies, working with a personal trainer means you don't have to spend any extra time in a gym. How many people do you know live in the gym and you see no results from the years that they have been going? If the results are not there then you are doing it wrong! Lets get you the results you want working out 2 to 3 times a week rather than going to a gym 5 days a week with my personalized complete fitness programs.
All my programs are based 100% on your needs and wants. Whether its your first time working out, over weight, underweight wanting to increase weight and muscle mass, to an elite athlete, at home training, mommy wanting to get fit, guidance with nutrition, at home training, recovering from an injury, etc.
All programs come with workout plans and nutritional plan that you will follow for a month. Based on your progress, we will completely change up the programs or make certain adjustments so you are constantly succeeding and never at a plateau.
Nutritional programs are very detailed (with macro count) so you know exactly what you consume. Workout plans are detailed as well letting you know reps and sets. NO EQUIPMENT? no problem, my workout plans are designed for at home workouts with no equipment or gym depending on your needs. Visual workouts can also be generated if you need that extra guidance. All workouts are for everyone including beginners to the elite athlete.
We are in constant communication via email and video chat is always an option as well. You can email me questions regarding groceries, what to eat if you are going out to a restaurant, questions about exercise, etc.
I base progress solely off of pictures. Weight is somewhat deceiving when we are lowering body fat while increasing lean muscle mass! Keep in mind, your clothes never lie so its about how you begin to feel in your clothes :)
"There is never a challenge that is too challenging for me. We have to be realistic, set realistic goals, execute, and take it day by day!"
Personalized Online Training Packages
•how it works•
After you select and pay for the program, I will send you an email confirming payment. In order for me to create a plan specific to your goals, this email will include new client intake paperwork such as the new client and health questionnaires. After you fill these out, I will review them to customize a plan just for you in 5 business days or sooner. If I have any questions, I will either ask via email or schedule a time to talk on the phone. If there are no questions, we move on to smashing your goals.
Myra has been by far the best online trainer. I never worked with an online trainer and I was very scared to even begin. The second we began, she made me feel very comfortable and she was beyond understanding. I did online training for 8 months and my results are amazing. I love her and her training"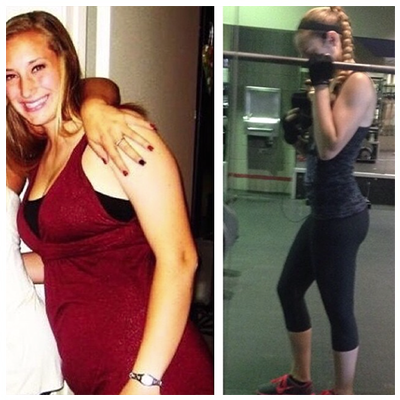 Working with Myra had been an empowering and life changing experience, but also one of the most genuine women i have ever had the pleasure to have in my life. Myra doesn't focus on working you out physically, but mentally and emotionally as well. She tailored my training to help me achieve exactly what i am aiming for. She opened my eyes to weight training and most importantly a healthy, balanced diet; breaking any and all my previously conceived stereotypes of how women 'should' workout. Prior to her guidance I was extremely self-concious of my body, but she helped me find confidence in my self that i never had before. I would highly recommend her training to anybody and everybody looking to begin their journey to finding a healthier lifestyle. Myra's knowledge and motivation is unmatched and i am ecstatic to continue my fitness journey with her.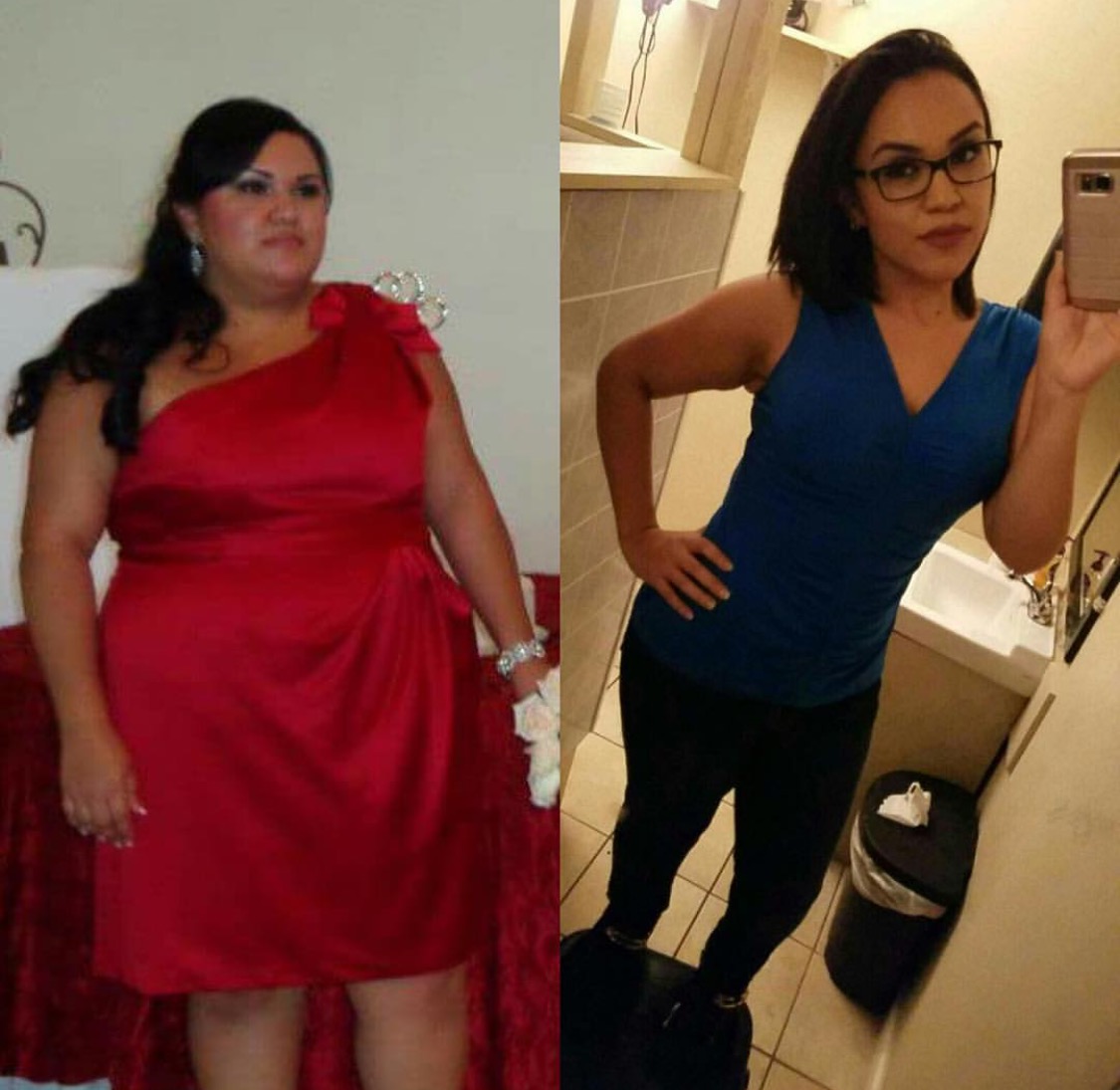 During my independent weight loss journey I had hit a plateau and didn't know how to get the results I wanted. I looked to Myra to assist me with the goals I was trying to achieve. By following her guidance I not only lost weight I gained muscle, gained endurance, became more knowledgeable in the gym, retrained my ways of eating and became stronger as a whole. I am glad to have entrusted her with my transition to a fit lifestyle!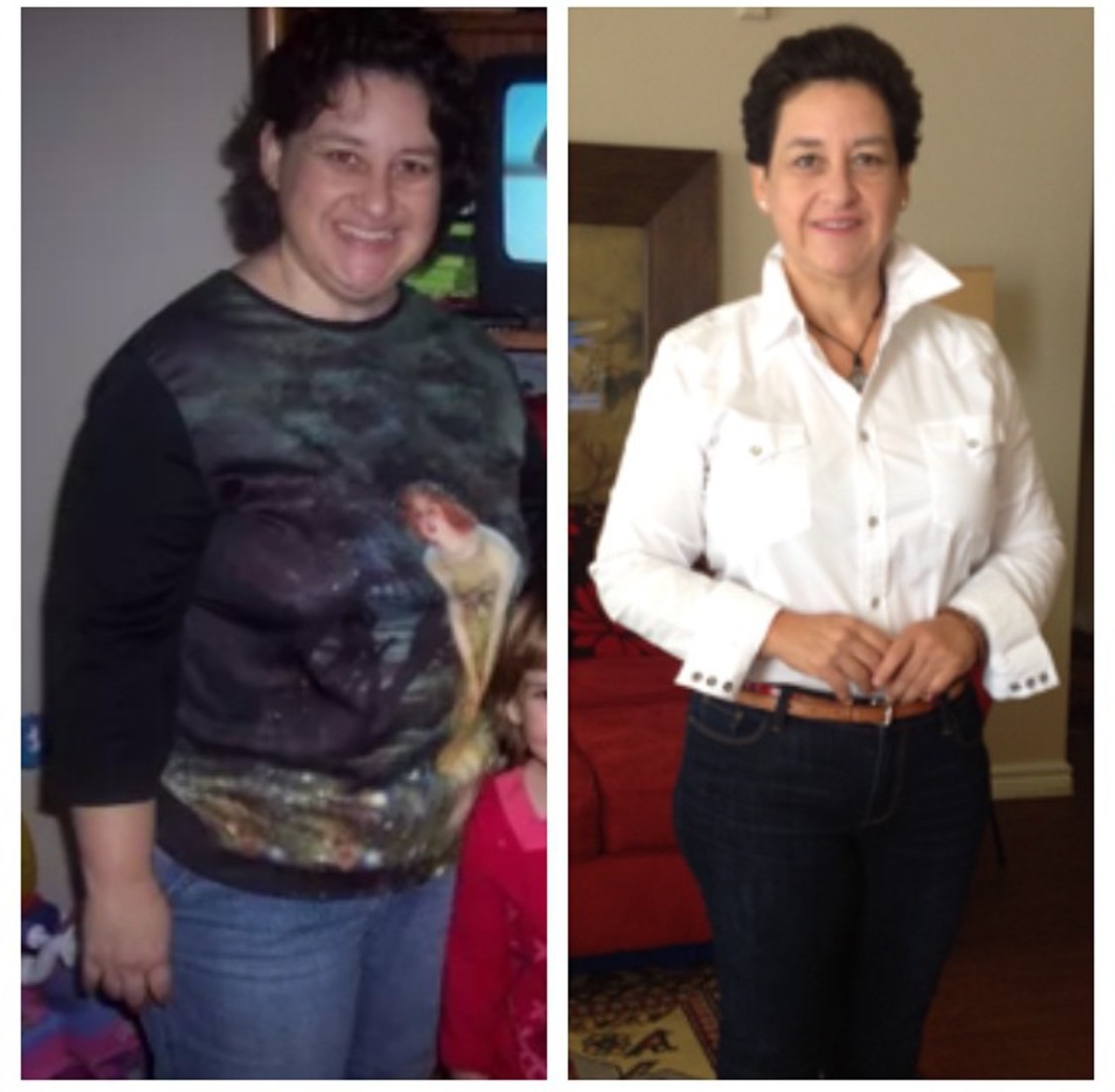 I have been doing training with Myra for over a year. My transformation has been at a steady pace. Being a business woman, Myras training is amazing because despite the fact that i am very busy, i still manage to get my workouts done and keep a well balanced nutrition. Slow and steady progress has been my success. I highly recommend Myras training.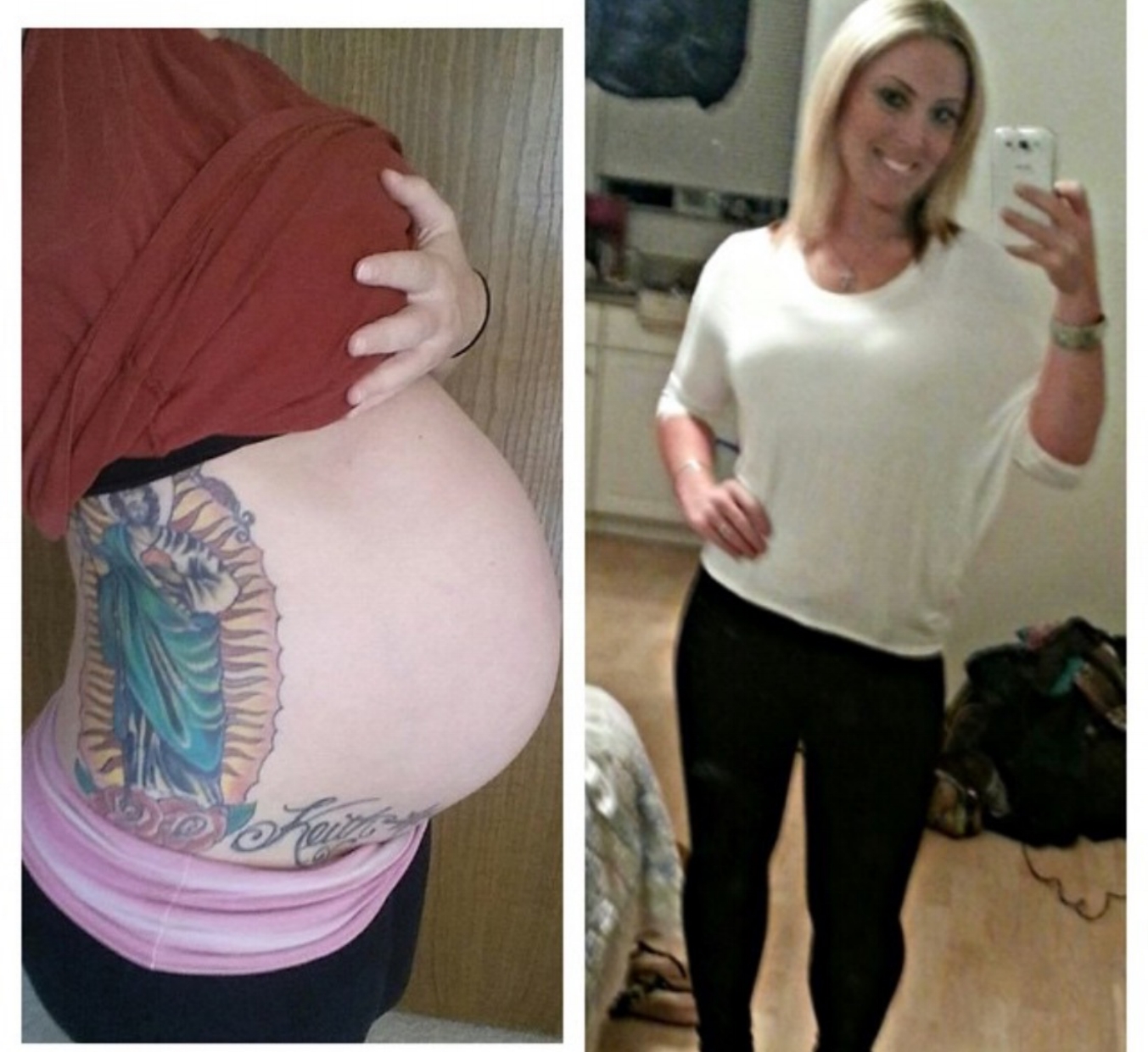 I am nearly 30 years old mother and a high school teacher. When it comes to fitness and weight loss i have had quite a journey. I have tried over 5 different personal trainers. I have tried cross fit. I have tried Zumba classes. I have tried kick boxing, weight watchers, diet pills, juicing, cleansing, paleo... you name it i have tried it. When it came to loosing weight, fitness, and getting in shape i was never successful. I had almost given up all hope until I met Myra and she inspired me more than i had ever been inspired before! With other peoples programs i was not successful because the plans they gave me were generic plans they gave to everyone. Myra was so different. She personalized my workout and nutritional plan just for me! Her programs are a success! i even gained my body back from having a beautiful baby boy!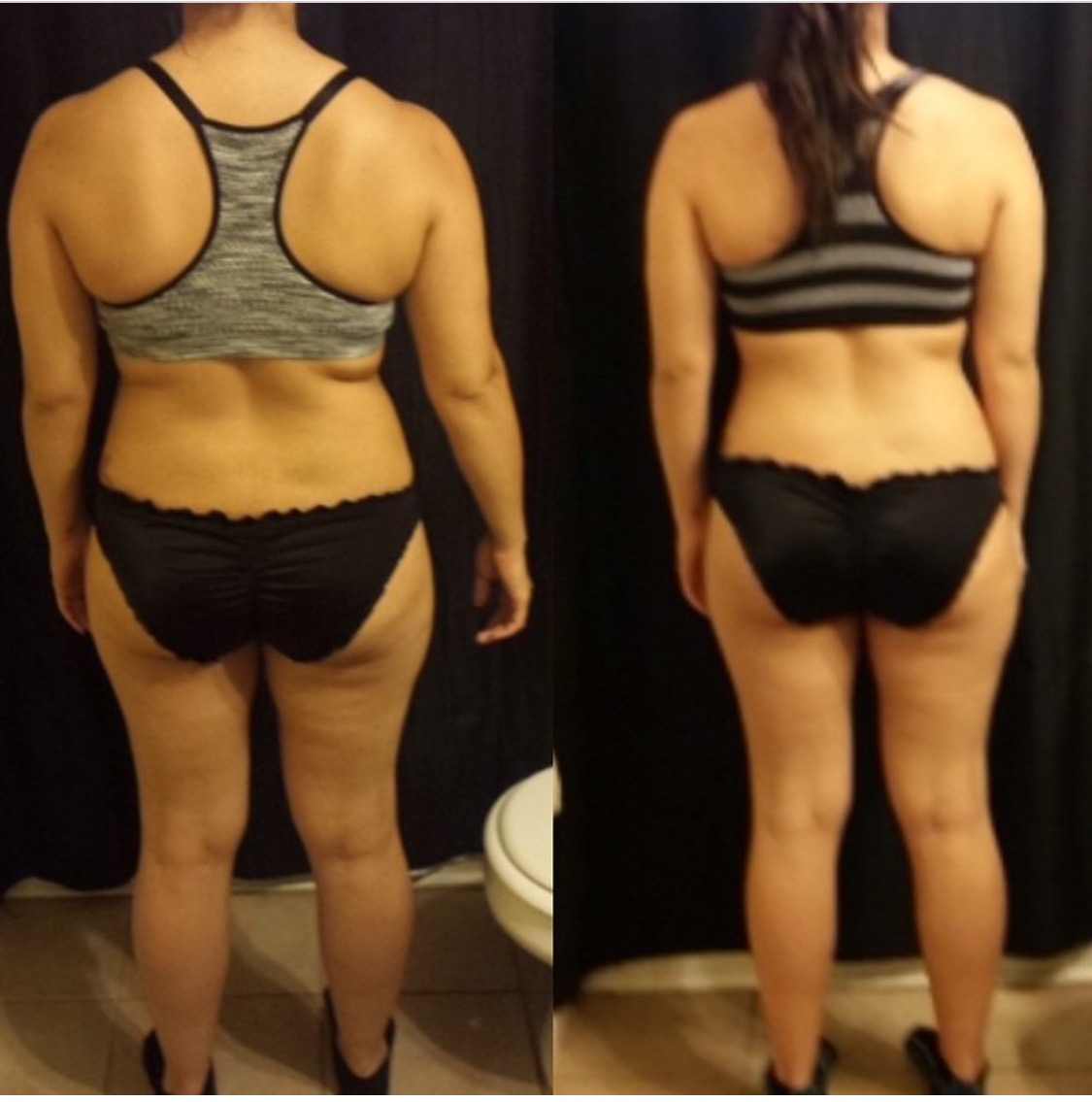 I had been wanting to make changes in my health and fitness for a while but i just didn't know where or ho to start. I obtained a full time job after graduating college and decided it was time to get back in shape. I wanted to gain back that confidence i once felt and hope for clothes to look better and not criticize my body. I started following fitness pages on instagram for motivation on my journey to a healthier me when i came across Myras page. I instantly fell in love with her because of how real her page is and her motivational posts. When she posted that she would be doing online training i immediately emailed her. That was the best thing i have done. Since training with her i have learned all the ways i could work out at the gym as well as eating healthier. I am so excited to keep improving thanks to Myra and there is no stopping now. She has helped me love fitness. E.C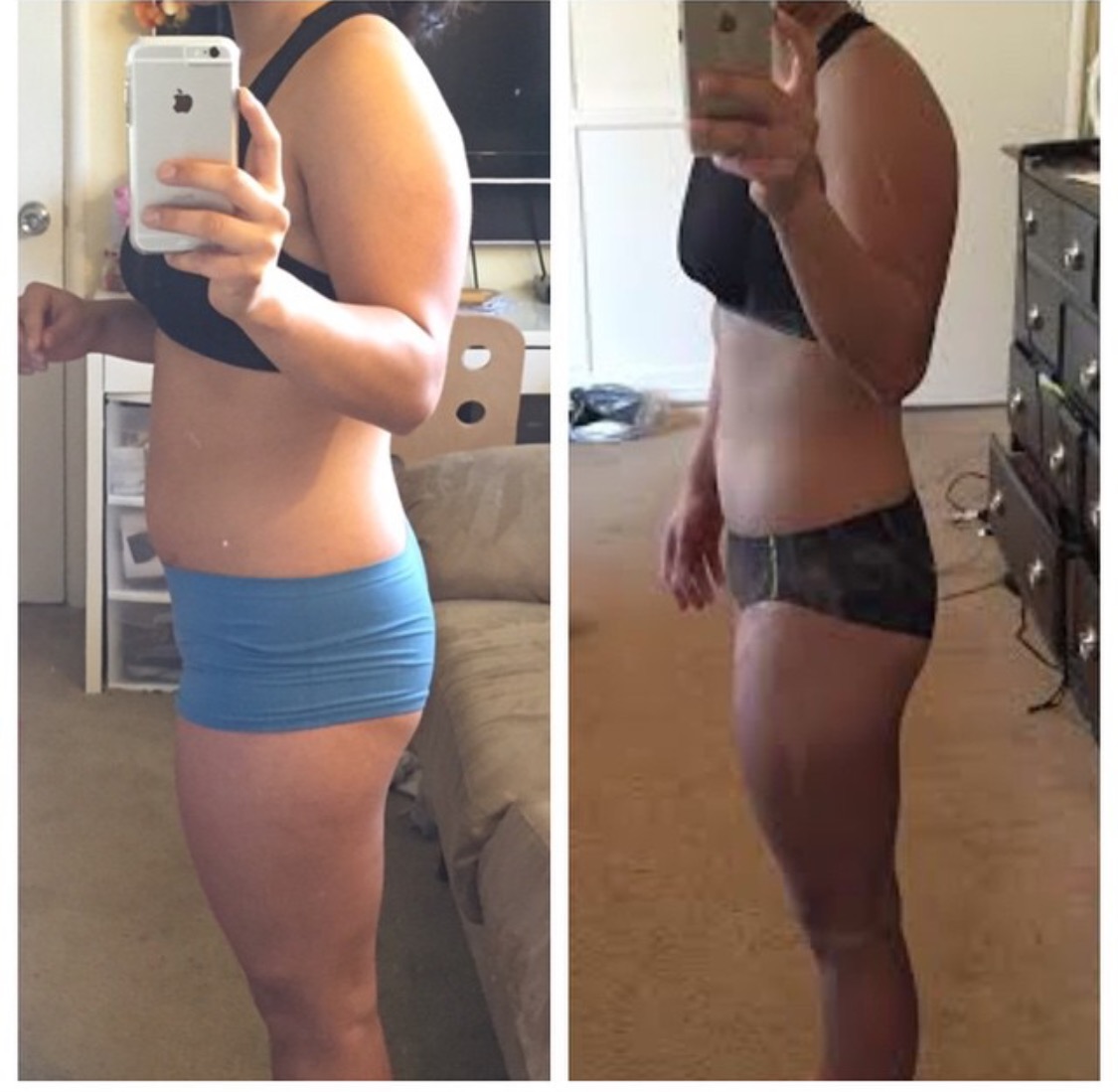 Since the very fist time i spoke with Myra her personality has always reminded me of one of my friends so I felt good vibes since the very beginning. I made the choice to make changes in my life where i decided to contact Myra since she is an amazing female role model. Yes, I questioned the training sometimes because I always figured being on a diet is always hard and boring but not with Myras plan. I am usually full and satisfied with the nutrition plan given. I also have never felt so strong and motivated to accomplish my fitness goals. I am looking forward to my progressive journey to a fit-sexy life!!! (2 month progress)
Even though i only completed Myras online training for three months, i learned so much bout prepping meals and working out in general. She showed me what needed to be done in order to get tone and lose my stubborn belly fat. She was very encouraging the whole time and reminded me to always keep in mind that i needed to do what works best for me. I encourage everyone, no matter what the goal that you have, to be happy and love yourself for who you are and start a fitness journey to only keep loving yourself even more no matter what
I had been following Myra on IG for months , But November 2014 I had the courage to inquire about her online training . By far it's been the best 8 months ,in years. After being married for 5 year I got confortable and was a bit depressed and unhappy on how I looked and felt. Myra's online training and meal plans were easy to follow and she changed up every month . I am stronger, have lost weight and dress sizes. I am very happy to say that I am toner than I ever have been. It is the best stress reliever and confidence booster. When I started out it was with the mindset of doing only a months, today I have made it a lifestyle change…